Shift Your Brilliance
Title information
This book is your roadmap, your call to action; your opportunity to create accelerated results professionally, personally and financially. It is time for you to turn every day into a brilliant breakthrough.
Shift Your Brilliance will teach you:
* Strategies for sharpening your focus
* Steps to clear your vision
* Actions to harness individual and organizational potential
* Tools to unearth what really sets you on fire
* Tips on how to become a Chief Breakthrough Officer
Simon T. Bailey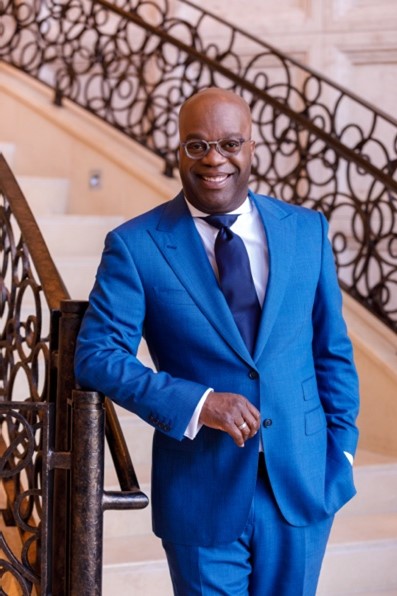 Success Magazine calls Simon T. Bailey one of the top 25 people who will help you reach your business and life goals through practical advice and specific tactics. He joins a list that includes Oprah Winfrey, Dr. Brene Brown, and Tony Robbins. His GoalCast video posted to Facebook (Meta) has over 91 million views.  
Today, Simon is an innovator, executive advisor, and author, who goes beyond feel-good content and provides real-life strategies that impact lives. He's worked with more than 2,300 organizations in over 54 countries including American Express, MasterCard, Stanford Healthcare, Chick-Fil-A, Cox Enterprises, and Elavon. He understands the pressure leaders, high performers, teams and individuals are facing in the midst of uncertainty and equips them with simple, easy-to-implement strategies to accelerate results. 
His latest book - Ignite the Power of Women in Your Life a Guide for Men will be released in Spring of 2022. He is the author of several including Be the Spark, the HarperCollins - published book Release Your Brilliance, Releasing Leadership Brilliance published by Corwin Press (a division of Sage Publishing) and Shift Your Brilliance published by SoundWisdom. His three online courses on LinkedIn Learning have been viewed by 400,000 professionals in 100+ countries. His expert insights course, Sparking the Customer Experience is featured on BizLibrary.com, a professional development learning management system that is embedded into fortune 500 companies supporting their learning and development strategies. Additionally, Simon T. Bailey International offers five personal and professional development programs that support our best-selling books.
Simon has more than 35 years of experience in the hospitality industry, including serving as sales director for Disney Institute based at Walt Disney World Resort. His wisdom and expertise enabled an Orlando-based healthcare system to be acquired and a division of a hospitality company to be ranked #1 in customer service by Expedia.com.
He is a Summa Cum Laude master's degree graduate of Faith Christian University (Winter Park, Florida). He earned a Crummer Graduate School of Business (Rollins College) certificate in Management. Recently, Cleary University, a 138-year-old institution founded by an Irish immigrant in Holland, MI, awarded him a Doctor of Science in Business Administration for his global impact. He has also been awarded two honorary doctorate degrees. The National Speakers Association inducted him into the Speakers Hall of Fame. As an award-winning speaker, he has been recognized as one of the top 10 Keynote Speakers by Speak Inc and one of the Top 100 Success and Motivational Blogs for 2022. His latest endeavor is a Daily Spark Minute Podcast which is available across all platforms including Alexa, Google Voice and Apple Podcasts. 
Simon is a Certified Caritas Executive Coach who empowers individuals and organizations to lead with heart-centered intelligence. His approach is grounded in Caring Science which is based on the scholarly research of Dr. Jean Watson (University of Colorado Boulder). The outcomes of working with him are to preserve human dignity, wholeness as the highest gift of self, systems, and society. 
He resides in Orlando with his wife, Jodi, along with their four children and their first grandchild named Halo. 
Education:
Master's degree, Faith Christian University; Honorary member of the University of Central Florida Golden Key Honor Society. 
Clarence Otis, Former Chief Executive Officer, Darden Restaurants, Inc.
"Simon is a true student of individual effectiveness within dynamic organizations.  His insights are distinctive and pragmatic. We have found that they make a profound difference."
-Dr. NidoQubein,President, High Point University and Chairman, Great Harvest Bread Co.
"Inspire your mind and jumpstart your creative juices with this motivational and idea-packed book."
Colleen Chappell, CEO ChappellRoberts
"Thanks to his masterful passion for motivating people all over the globe, 'Simon T' has become the new synonym for 'brilliance.'   His insights provide far more than motivation - they drive measurable results. Simon's real-life stories are instantly relatable creating universal relevance.  Shift Your Brilliance - Harness the Power of You, Inc., is a must read for those truly committed to realizing their full potential."
Joe Calloway, Author, Be the Best at What Matters Most
"Shift Your Brilliance - Harness The Power of You, Inc. is pure Simon T. Bailey brilliance.  This book is a call to action for anyone who may be slipping into the rut of 'good enough' and missing out on the chance to achieve true excellence, fulfillment, and satisfaction in life.  Simon invites us to play a bigger game, and gives us the motivation and ideas to make it happen.  This book can change your outlook on your life and your work - and that can change everything!"
Dr. N. Cindy Trimm, President, CEO, and Director of Trimm International
"This book underscores what I have come to appreciate about Simon Bailey.  He is a brilliant communicator and astute observer of human behavior. Deeply insightful, simply written, the principles shared in his book will empower you to shift your brilliance from ordinary to extraordinary. Reading Shift Your Brilliance is like having a literary road map that leads to personal greatness."